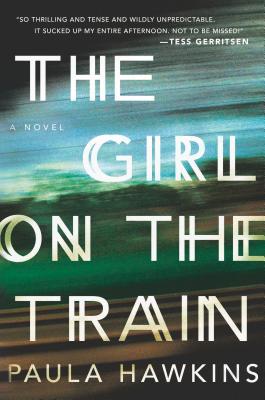 Title:
The Girl on the Train
Author:
Paula Hawkins

Publisher:
Riverhead Books

Read:
March 2015




Synopsis (Goodreads):
Rachel takes the same commuter train every morning. Every day she rattles down the track, flashes past a stretch of cozy suburban homes, and stops at the signal that allows her to daily watch the same couple breakfasting on their deck. She's even started to feel like she knows them. "Jess and Jason," she calls them. Their life—as she sees it—is perfect. Not unlike the life she recently lost.
And then she sees something shocking. It's only a minute until the train moves on, but it's enough. Now everything's changed. Unable to keep it to herself, Rachel offers what she knows to the police, and becomes inextricably entwined in what happens next, as well as in the lives of everyone involved. Has she done more harm than good?
A compulsively readable, emotionally immersive, Hitchcockian thriller that draws comparisons to Gone Girl, The Silent Wife, or Before I Go to Sleep, this is an electrifying debut embraced by readers across markets and categories.



My thoughts:
This intriguing psychological thriller had me from page 1 and I loved the whole journey - the premise of poor unhappy alcoholic Rachel constructing lives and personalities for people she observes from the train to make up for her own pathetic life was interesting and provided a great base for a book. As the story unfolded I was drawn into the lives of the (very dysfunctional) characters and could not put the book down.
A refreshingly different story - as a train commuter from way back I could relate to the whole premise of getting a glimpse into people's lives from behind a glass window and seeing things out of context which are open for interpretation and flights of imagination - what a great way to base a murder mystery on it.
This book is best enjoyed without too many preconceived ideas, so I won't spoil the suspense by revealing too much. Like a train journey it slowly unfolds, taking the reader with it and revealing a new window into a different world after every turn. Definitely on my favourites list this year and very highly recommended.